Archive for the 'Venus Versus Virus' Category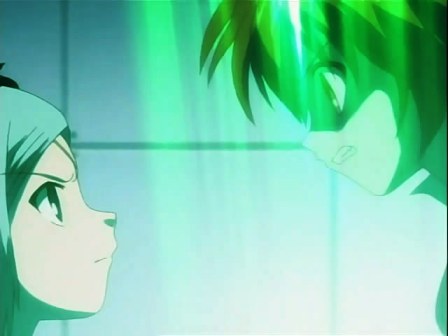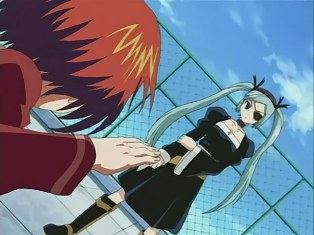 This is a plot development that I'm looking forward to.
Sometimes having a show start with its character already established is a nice change. I think it works here in v3. Granted, we pretty much know that Sumire is the new member of the team and its through her that we, basically, are "learn" about her worlds (the "normal" and the virus-laden). There really isn't nothing all that new about v3, but then, eventually everything seems to become a variation on a theme, after all, how many CSI-Law and Order spin-offs and knock-offs have there been? But so far, I like what I've seen. I like the artwork of the show and I like the potential story elements that Sumire can have when she goes into berserker mode. And I'm a sucker for most goth girls and twin tails in general. Not to mention the tsundere types. And I like that the show doesn't rely on dark backgrounds to try and evoke some sort of "moody" atmosphere. I'll admit that it should be too early to make a decision about this show since only three episodes have aired, but I think it'll be one that I enjoy.
3 comments
Two shows from the new season that I recently watched are Nodame Cantabile and v3. Overall, the first episodes of both shows weren't bad, but there was really nothing to grab me either. One thing I liked about both shows was the artwork. I just hope that the characters develop to where I can care somewhat about them.
I've been watching the live-action version of Nodame on the only station in the air that airs TV shows from various Asian countries, so I have a basic idea of what's going on. Unfortunately, the show isn't subbed, so I'm missing a lot. This was one of the reasons why I was looking forward to watching Nodame Cantabile. The drawback is, that I've already formed opinions based on the live-action show.
2 comments